Phoenix GP Programme for Mid-Career GPs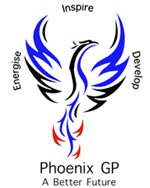 We are seeking Expressions of Interest for Phoenix GP, a career and skills development program specifically targeting mid-career GPs. We are looking to run a Phoenix GP programme in Cambridgeshire & Peterborough – of 1 evening per month for 6 months, Jan-June 2022 – but only if we get enough interest.
The programme provides a series of 6 evening sessions over 6 months for each cohort of 30 participants, balancing a series of talks from inspirational GPs with dedicated skills workshops developed by the Time for Care team to focus on the challenges faced by mid-career GPs. It is free to attend and is delivered virtually through MS Teams. It is supported by NHSE and RCGP and would be funded by C&P Training Hub.