Phoenix GP Programme for Mid-Career GPs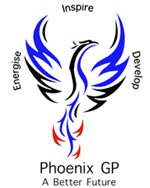 We are seeking Expressions of Interest for Phoenix GP, a career and skills development program specifically targeting mid-career GPs.
It provides a series of 6 evening sessions over 6 months for each cohort of 30 participants, balancing a series of talks from inspirational GPs with dedicated skills workshops developed by the Time for Care team to focus on the challenges faced by mid-career GPs. These include topics such as:
Change management
Fundamentals of quality improvement
Engagement and influencing people
Facilitating online meetings
Increasing personal impact and influence
The program is free to attend and is delivered virtually through MS Teams. It is supported by NHSE and RCGP and would be funded by C&P Training Hub.
We would be looking to run a Phoenix GP programme in Cambridgeshire & Peterborough – of 1 evening per month for 6 months, Jan-June 2022 – but only if we get enough interest.
If you would be interested in being involved, please email us with a quick "I'm interested in the Phoenix GP Programme" and your name, practice and contact details.
Previous programs have been extremely successful and universally well-received by attendees. Please visit www.phoenixgp.co.uk for more background.
"I'd had a rubbish day & was feeling really disheartened when I arrived. By the end of the evening I felt inspired, enthused & energised – thank you so much"
"Really worthwhile. This can't change the problems behind the current situation but really good to meet, get support, share ideas & feel better about what I am doing. Thank you."
"Hugely enjoyable evenings. It is having a big impact on how I feel about being a GP and how I approach things in practice. It might just keep me as a GP"
An example of previous programme: