HEE, CPTH and ARU Celebrate Winning Partnership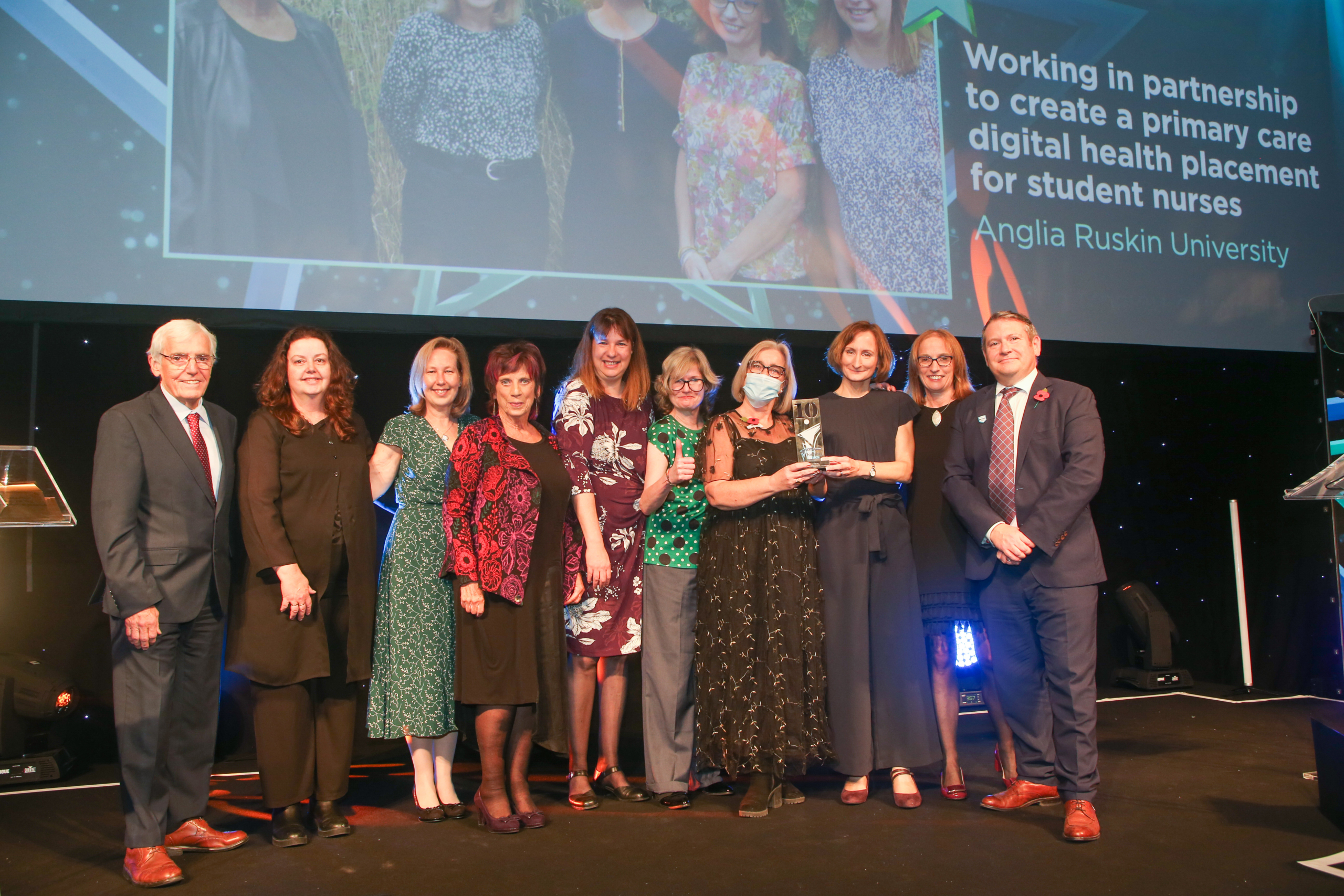 We're thrilled to announce that the collaboration between Health Education England (HEE), Cambridgeshire & Peterborough Training Hub (CPTH) and Anglia Ruskin University (ARU) to create and deliver a primary care digital health placement for student nurses has won the prestigious Partnership of the Year award in the 2021 Student Nursing Times Awards.
The award, presented at the 10th Student Nursing Times Awards at London's Grosvenor House Hotel yesterday, recognises the team's truly collaborative approach.
Thirty-six student nurses (mental health, child and adult) have participated in the placement. The success of this has been steered and driven forward by Amanda Bennett, project Inspire Lead and student nurse placement facilitator, working in partnership with HEE. Together with Annie Cowcher (ARU) and Kathryn Caley, CPTH's General Practice Nurse Education Facilitator, the digital primary care health placement was an innovative way to increase placement capacity, enable students to get a great practical learning experience and ensure primary care staff were supported to be educators.
This has been a fantastic way of increasing the number of students who experience an insight into the speciality of General Practice Nursing and has increased the number of future nurses who consider working in General Practice as an exciting career opportunity.
Kathryn Caley, CPTH General Practice Nurse Education Facilitator said of the win, "CPTH is committed to creating a variety of opportunities to enable nursing students to experience General Practice Nursing. We are delighted that the strong working relationships we have built with ARU & HEE along with our ability to be adaptable & creative has enabled us to continue to provide successful and enjoyable learning experiences during the pandemic. "
Award-winning Team
"We're all so incredibly proud of our partnership and the work we've done together to deliver the digital placements."
Celebrating in style
Kathryn Caley and Janet Marsden of C&P Training Hub show off the Partnership of the Year award.